CBS Mentorship And Professional Development Program
We are pleased to open the call for applications for the CBS Mentorship and Professional Development, a program specifically designed to connect professionals outside of academia with graduate students and postdoctoral fellows coming from the Canadian biomaterials community.
Who Is Eligible As A Mentee? Who is The Program Designed FOR?
CBS members in good standing registered in a Canadian academic institution and/or graduate students/postdocs working under the supervision of a CBS member
Graduate students and postdocs interested in developing transferable skills for a career outside of academia
The program will accept ~20 mentees
Why Register To The Program?
Develop new transferable skills
Understand the job market and improve effectiveness in the job search
Personal and professional growth
Maximize own potential through self-awareness
Receive guidance and encouragement necessary for professional development
Identify job opportunities and effectively tackle new career challenges
Set challenges whilst building and developing confidence outside of their comfort zone
Take responsibility and control for own career management
Key Dates:
Application deadline: Extended to December 15, 2021
How To Apply:
Are you a graduate student or post-doctoral fellow looking for a mentor? Download the application form here!
Do you work in the private/public sector and are interested in being a mentor? Download the application form here!

We welcome applications from indigenous peoples, visible minorities, ethnic minorities, persons with disabilities, women, persons of minority sexual orientations and gender identities and others who may contribute to further diversification.
If you have any questions about the program or your application, please contact Gad Sabbatier, Program Manager at gad.sabbatier@gmail.com.
Our Mentors:
To be annouced
Our 10-Month Personalized Career Training Program Includes
Training sessions
- Career path: which possibilities after a PhDs outside academia
- The hiring path: understand what companies' value and transferable skills
- Build up your application package: how to write and tailor a CV to a job offer
- Build up your application package: how to make a LinkedIn profile viewed by recruiters
- Professional and effective networking: the do's and the don'ts
- The interview processes and interview preparation strategies
Professional development courses
- Scientific communication
- Oral communication and technical writing
- Management and leadership
- Intellectual property and innovation commercialization
- Design thinking and product design
- Basic business skills and entrepreneurship
Biomaterial Highlight Of The Month
Effect of cell seeding density on the mechanical and structural maturation of collagen gel-based tubular scaffolds for vascular tissue engineering

Dimitria Camasao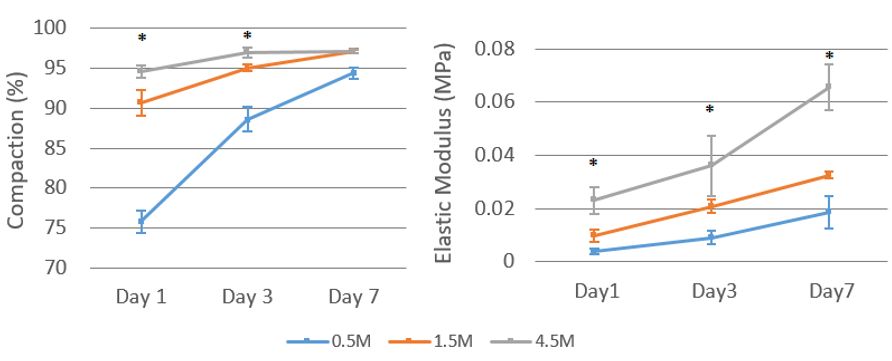 Read More