Society News
2022 Conference Update
2021-12-06 18:26:43 by Larry D. Unsworth
Dear Colleagues:
Breaking News!
We are so excited that Prof. Jennifer Elisseeff (Johns Hopkins) has accepted our invitation to be a Plenary Speaker for the upcoming 2022 CBS Conference in Banff!
Prof. Elisseeff has extensive experience in academic research and research translation, being the Morton F. Goldberg Endowed Professor of Ophthalmology and a founder of both Cartilix Inc.and Aegeria Soft Tissue and Tissue Repair.
Plan for May 25 - 27th to see Prof. Elisseeff and the other amazing confirmed speakers at CBS 2022!
On behalf of
The Organizing Committee for CBS2022!
Log in> or
register
to leave a comment.
Biomaterial Highlight Of The Month
Probing Bacterium-Substratum interactions by Quartz Crystal Microbalance with Dissipation (QCM-D)

Ravin Narain
Yinan Wang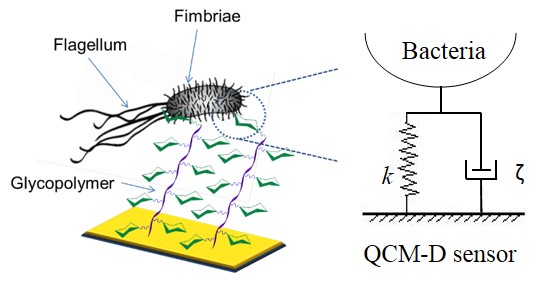 Read More