Society News
14th Intl Symposium on Biodegradable Metals for Biomedical Applications
2022-08-15 19:57:56 by Neda Latifi
14th Intl Symposium on Biodegradable Metals for Applications (on behalf of Professor Mantovani and the Quebec City Student Chapter)

Want to discover the next generation of bioresorbable metals aiming to bridge the gap between biomaterials and tissue engineering for pediatric, dental, orthopedic, vascular, cardiac, neurological applications, and more?
The final program of the upcoming 14th Intl Symposium on Biodegradable Metals for Biomedical Applications is now online.
Four days (August 25 to 28 included) of full presentations, exchanges, and discussions are planned.
Please access the program here: www.biodegradablemetals.org
The CBS Student Chapter negotiates a special registration rate at a 40% discount on the early bird for Cerma/CQMF/CBS/FSG/AxeMedReg members online attendance: 165 US$ for students or postdoc, and 300 US$ for academic researchers".
To benefit from this special rate, please register online before 24 Aug 2022, and at the payment, select "other methods" and mention "I am an academic/student-or-PDF member of Cerma/CQMF/CBS/FSG/AxeMedReg and therefore benefit or 40% discount on early bird online registration at the 14th Biometal 2022!" https://www.conferium.com/convPages/conv_131.lasso?registration=true&lang=en
Online registration at a very affordable cost is still available.
Very few rooms for onsite attendance are also available.
Looking forward to e-Meet or meeting you during the next 14th Biometal 2022!
The Intl Organizing Committee,
Prof. Diego Mantovani, Prof. Mark Staiger, Prof. Yufeng Zheng, Prof. Frank Witte
Log in> or
register
to leave a comment.
Biomaterial Highlight Of The Month
On the Formation and Morphology of Lipid Nanoparticles Containing Ionizable Cationic Lipids and siRNA

Kulkarni Jayesh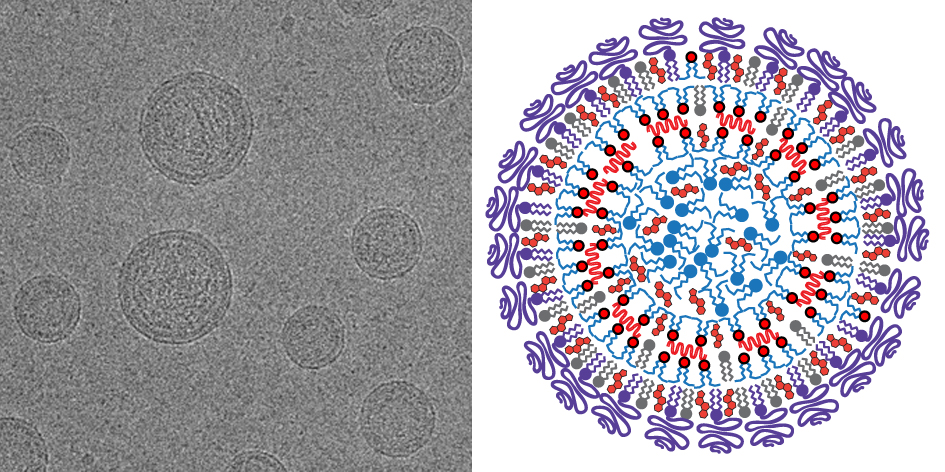 Read More