Society News
Workshop: Peptide Synthesis and Applications in Regenerative Medicine
2023-06-16 12:16:43 by Amanda Clifford
Dear Trainees,
Drs. Marcelo Munoz and Emilio Alarcon will facilitate a workshop on "Peptide Synthesis and Applications in Regenerative Medicine" at the University of Ottawa Heart Institute from August 14th to 17th, 2023. Those interested can register at the following link or using the QR code at the flyer below.

Register here: https://www.surveymonkey.com/r/M6KNJZF
Refreshments and lunch will be provided during the event, and additional scholarships for non-INTBIOTECH Graduate Students from outside Ottawa will be provided by Stem Cell Network (SCN). Trainees interested in applying for SCN funding will be contacted after June 30th.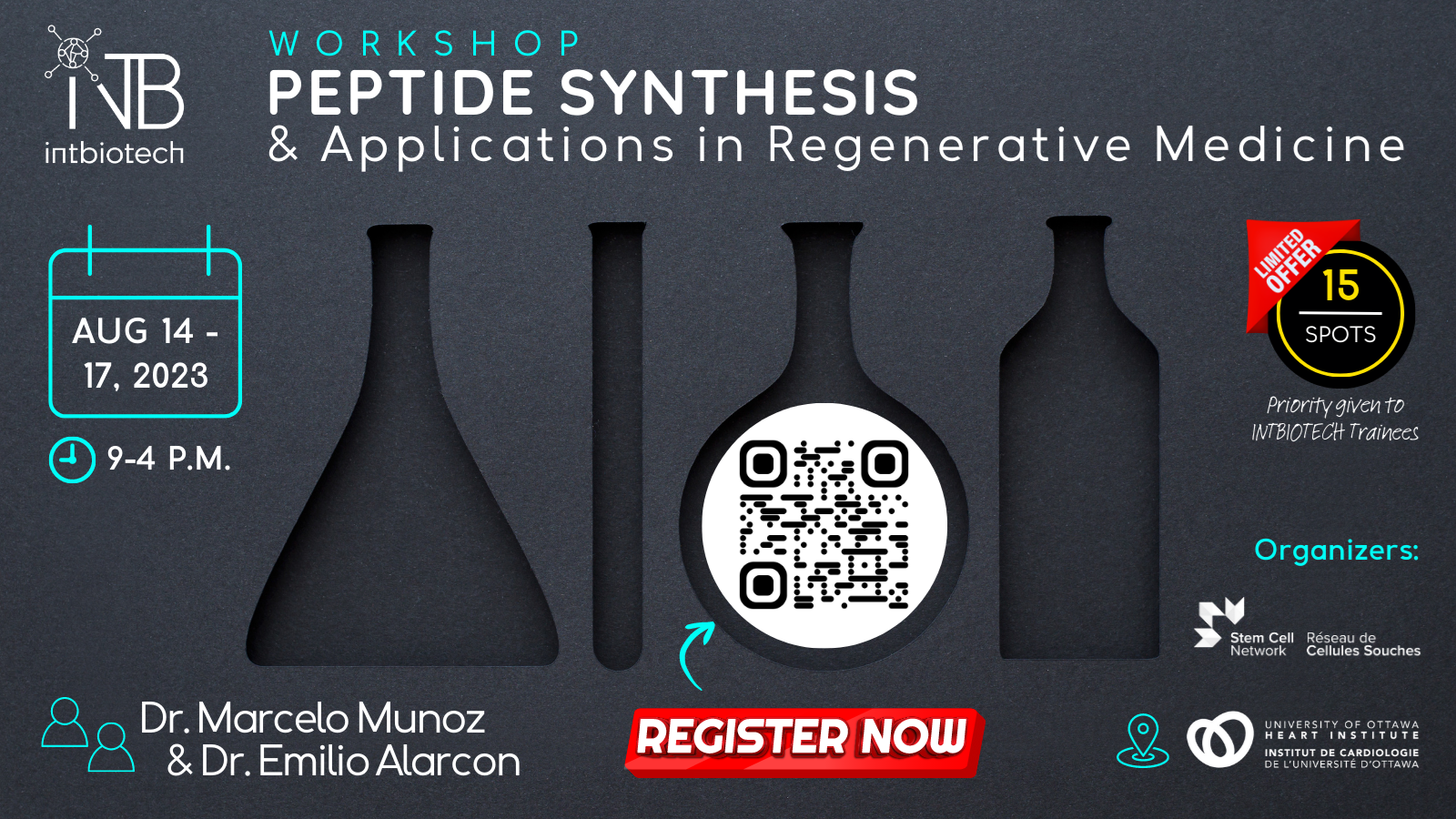 Log in> or
register
to leave a comment.
Biomaterial Highlight Of The Month
Title: Novel Grooved Substrata Stimulate Macrophage Fusion, CCL2 and MMP-9 Secretion

Haisle Moon





Read More