Background
The Canadian Biomaterials Society (CBS) is an incorporated, not-for-profit organization dedicated to the development of biomaterials science, technology, and education in Canadian universities, industry, and government. CBS was established in 1973 and has a long-standing dedication to undergraduate and graduate biomaterials education.
Together with the United States, Europe, Japan, Australia, China and Korea, CBS is a member of the international community of biomaterials societies as represented by the International Union of Societies of Biomaterials Science and Engineering (IUS-BSE). A World Biomaterials Congress is held every four years.
The society hosts a national scientific conference each year (except in years in which a World Congress is held).
Each year, the society provides travel awards to students who demonstrate excellence in their field. This applies to the World Congress, the Canadian conferences, and on occasion the American Society for Biomaterials annual meetings. Awards are also provided for conference presentations and a visiting scholarship enabling travel between Canadian biomaterials labs.
Like Canada itself, the CBS is officially bilingual. Abstract submissions and presentations at the annual conference may be made in either English or French.

History
For a history of biomaterials research in Canada, please see John Brash's excellent summary article "Biomaterials in Canada - The First Four Decades" (Biomaterials 2005, 26, 7209-7220).
Biomaterial Highlight Of The Month
New approach of biomaterial design to enhance osteogenesis at the interface bone/implant

IBRAHIM BILEM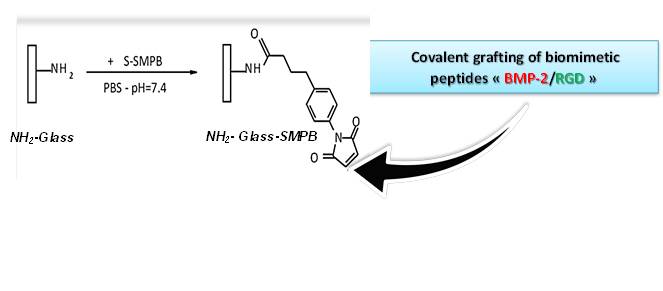 Read More