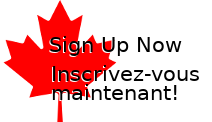 Your browser must be set to accept cookies to access the admin area.

View Meetings
34th Annual Meeting of the Canadian Biomaterials Society
Wednesday, May 16th to Saturday, May 19th, 2018 in Victoria, B.C.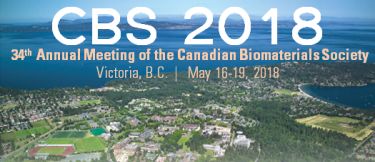 Join us at the University of Victoria, Victoria, B.C. for the 34th Annual Meeting of the Canadian Biomaterials Society, May 16-19, 2018. Visit this website for the latest updates on the program! The conference will start at 5:00 pm with registration and a welcome reception on May 16th and conclude at 1 pm on Saturday May 19th.
See our Program-at-a-Glance!
View the final conference program
Note: Poster session is in the Bob Wright Centre (BWC)
Wednesday 5:00 pm - ? Registration and Reception
Thursday, 8:30 - 6:30 pm sessions followed by a student activity.
Friday, 8:30 - 4:00 pm sessions followed by Banquet at 6:00 PM downtown Victoria
Saturday, 8:30 - 1:00 pm sessions including lunch to go
**Conference registration closes Monday, May 14 at 12 Noon PST. (please try to register earlier though to help with catering numbers)
**Banquet and Student Activity Registration closes on Monday, 7 May at 4 PM PST
Student Activity Participants must register at this link https://cbs2018-student-event.eventbrite.ca by Monday 7 May, 4 PM PST
Please remember to bring 2 pieces of ID to all social events even if you are well over 19 years old.
This year's keynote speakers include:
David Mooney (Harvard University)
Zhen Gu (North Carolina State University)
Kathryn Whitehead (Carnegie Mellon University/University of Pittsburgh)
Krishanu Saha (University of Wisconsin-Madison)
In addition, the following educational workshops will be offered:
The Clinician-Scientist Perspective (Yoav Finer, University of Toronto)
3D Bioprinting (Aspect Biosystems)
Entrepreneurship Clinic (see the flyer!)
ORAL AND POSTER PRESENTATION ABSTRACT SUBMISSION IS NOW CLOSED.
Preparing your poster or presentation? Consult the Guidelines for Presenters.
Congratulations to the CBS 2018 Travel Award winners and the first class of WBC 2016 Legacy Travel Award winners!