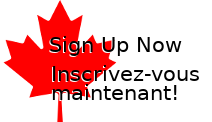 Your browser must be set to accept cookies to access the admin area.

View Meetings
Webinar with Daniel Krasznai, Product Engineer at Abbott Point of Care
Wednesday, March 7th, 2018
We will be hosting a webinar on March 7, 2017 at 1:30pm EST with Daniel Krasznai (MASc, P. Eng) from Abbott Point of Care! Dan will be talking about his 6 years in the biotechnology industry, where he has worked on medical device production and vaccine manufacturing in regulated, cGMP environments. He will also talk about his current position at Abbott, where he is doing high volume manufacturing of real-time, with-patient blood testing devices for the healthcare industry.
Please register here for the webinar, and about 10 minutes before it starts you will be sent the link to access the live stream! We will also post the recorded presentation afterwards.
You will be sent an email with a link to the Youtube live stream of this webinar about 10 minutes before it starts. To participate in the live chat box feature, the user must have an "active" youtube channel. Please follow the instructons below to access the live chat!
While on Youtube's frontpage (www.youtube.com), click on the profile button on the top right
Once you click the button in the top right, click on the "My channel" button":
On the following page, enter your name and click "Create channel"
Once you click on the create channel you can participate in the live chat
Users can type chat messages in the chat box located on the right-hand side of the video