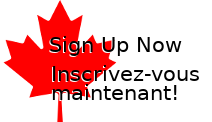 Your browser must be set to accept cookies to access the admin area.

View Meetings
Montreal Biomaterials Research Day 2017
Thursday, February 23rd, 2017 in 900, rue Saint-Denis, Pavillon R, Montréal (Québec) H2X 0A9
Welcome to the Montreal Biomaterials Research Day,
The Montreal student chapter of the Canadian Biomaterial Society is pleased to invite you to attend our event on February 23, 2017 at the CRCHUM.
We hope students, professors, and professionals will come in great numbers to be able to share their experiences in science and business for the benefit of everyone involved. With a variety of topics, we can all learn something new about drug delivery, entrepreneurship, and tissue engineering with some interesting discussions.
We hope to see people from all of the universities in Montreal, Sherbrooke, Ottawa, Quebec, and more!
Finally, a big thanks to all of our sponsors for making this event possible, check out the Sponsors page for more information.