Society News
CBS-ASC Biomaterials Panel Discussion against COVID-19
2021-04-12 14:09:04 by Zhenwei Ma
The CBS-ASC would like to invite you to our first CBS-ASC Biomaterials Panel Discussion against COVID-19 that will be held on Thursday, May 6, 2021, at 11 am MDT via zoom.
The speakers will address different research areas that use biomaterials to study COVID-19 in a panel moderated by Dr. Tom Hobman (University of Alberta). The panel speakers will be:
- Dr. Milica Radisic (University of Toronto)
- Dr. Stephen Yue (McGill University)
- Dr. Juewen Liu (University of Waterloo)
- Dr. Samuel Clarke (Precision Nanosystems).
Please, RSVP at https://forms.gle/XiTygiee8BLukXcw8.
Meeting information:
Join Zoom Meeting https://zoom.us/j/93273686493?pwd=eDF5WFEvNlhwSEhNbURWdU9vVU84dz09
Date: Thursday, May 6, 2021.
Time: 11 am MDT
Please sign up for the event using the rsvp link and join us for the event using the zoom link above.
Thank you,
Canadian Biomaterials Society - Alberta Student Chapter (CBS-ASC)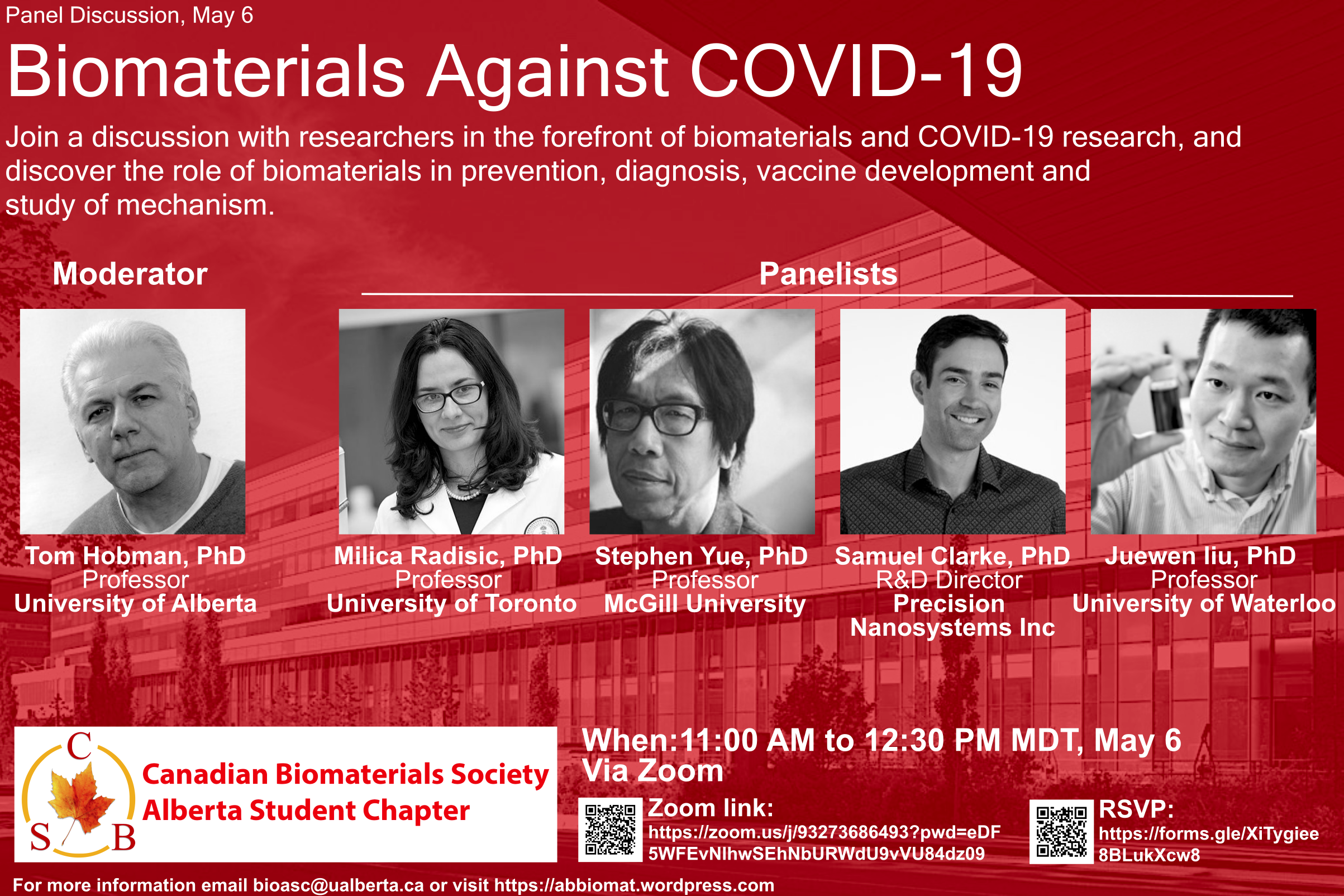 Log in> or
register
to leave a comment.
Biomaterial Highlight Of The Month