Society News
Annual General Meeting - Call for Nominations and Proposals
2021-05-09 19:49:25 by Thomas Willett

Hello friends,
This email concerns a) nominations for positions on the Board of Directors, and b) proposals to host our 2023 annual meeting.
a) Nominations
The CBS invites nominations for several positions within its Board of Directors. Nominations are being sought for the position of President-Elect, one Senior Board Member (2021-2023 term), and one Student Board Representative (2021-2022 term). Nominations will be accepted by email before the AGM, as well as 'in person' at our virtual Annual General Meeting (AGM; May 14th at 11:30am EST on Zoom). If you are nominating a President-Elect, the nominator is encouraged to nominate someone who has a working knowledge of the CBS.
If you are a current CBS member and would like to nominate someone for the President-Elect, Senior or Student Board of Director positions in advance of the AGM, please send an email to thomas.willett@uwaterloo.ca indicating your support for their nomination, including the nominee's full name and email address. Advance nominations are strongly encouraged to streamline the nomination process (particularly given the virtual format); however, nominations will also be accepted during the AGM. Please note that the nomination process will close at the end of the AGM.
All nominees will be contacted, either by direct call at the AGM or by email following the AGM, to verify their acceptance of the nomination. If there are more candidates than positions, the candidates will be asked to provide a maximum 250-word statement regarding their vision for CBS. Subsequently, all CBS members will be sent detailed information for an online election in early June. If there are not more nominations than positions, then the candidates would be elected by acclamation without the need of an online election.
We are also seeking senior members with past experience on the Board of Directors to volunteer to serve as treasurer and secretary.
b) Proposals for CBS2023
The Board of Directors invites senior members to submit proposals to host the 38th Annual Meeting in 2023. At this stage, please email thomas.willett@uwaterloo.ca to notify us of your interest in hosting the meeting before the AGM. If we receive more than one notification of interest, interested parties will be invited to give a proposal presentation to the membership, after which a vote will be held online.
Regards,
Thomas Willett
President-Elect
Log in> or
register
to leave a comment.
Biomaterial Highlight Of The Month
Injectable mussel-inspired immobilization of platelet-rich plasma on microspheres bridging adipose micro-tissues to improve autologous fat transplantation

Mengqiu (Malcolm) Xing
Qiang Chang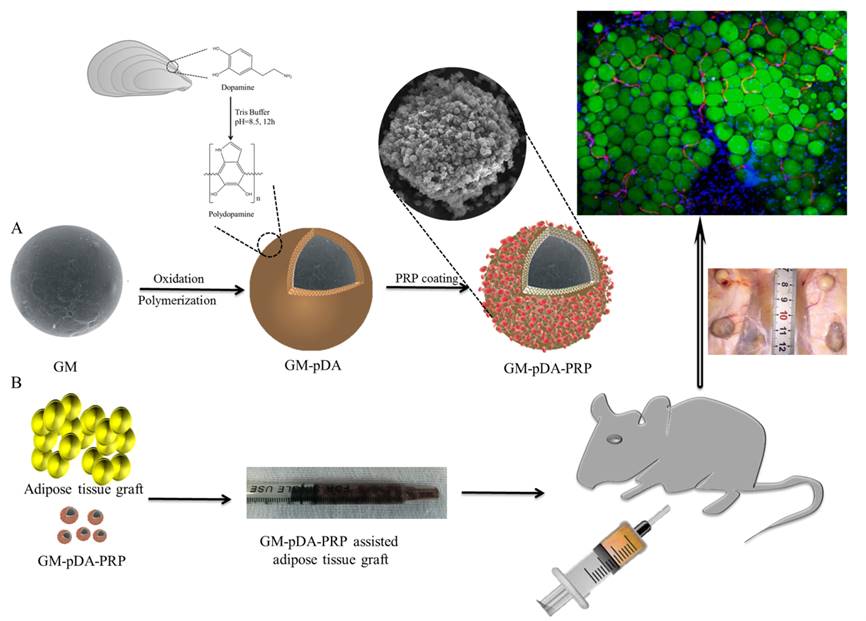 Read More