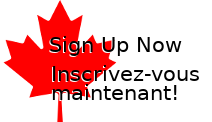 Your browser must be set to accept cookies to access the admin area.

Society News
Registeration-Surface and Interface of Biomaterial
2014-11-06 18:10:41 by Yinan Zhang
The 5th International Symposium of Surface and Interface of Biomaterials
held in conjunction with
24th Annual Conference of the Australasian Society for Biomaterials and
Tissue Engineering (ASBTE)
Sydney, Australia, 7 – 10th April, 2015
www.issib2015.smalltalkevents.com.au
Registrations Now Open!
Abstract Submission Deadline: 17 November 2014
Plenary Speakers:
Prof MICHAEL GRUNZE (University of Heidelberg, Germany)
Prof MILICA RADISIC (University of Toronto, Canada)
Prof MARTINA STENZEL (University of NSW, Australia)
Topics: bio-interfaces, antimicrobial coatings, analysis of biomaterial surfaces & interfaces, biomolecules & cells at surfaces & interfaces, nanoparticles, drug delivery, scaffolds, implantable devices, stem cells, biopolymers, biomechanics, tissue engineering, functional coatings, patterned biomaterials, nanofabrication, bioreactors & biosensors.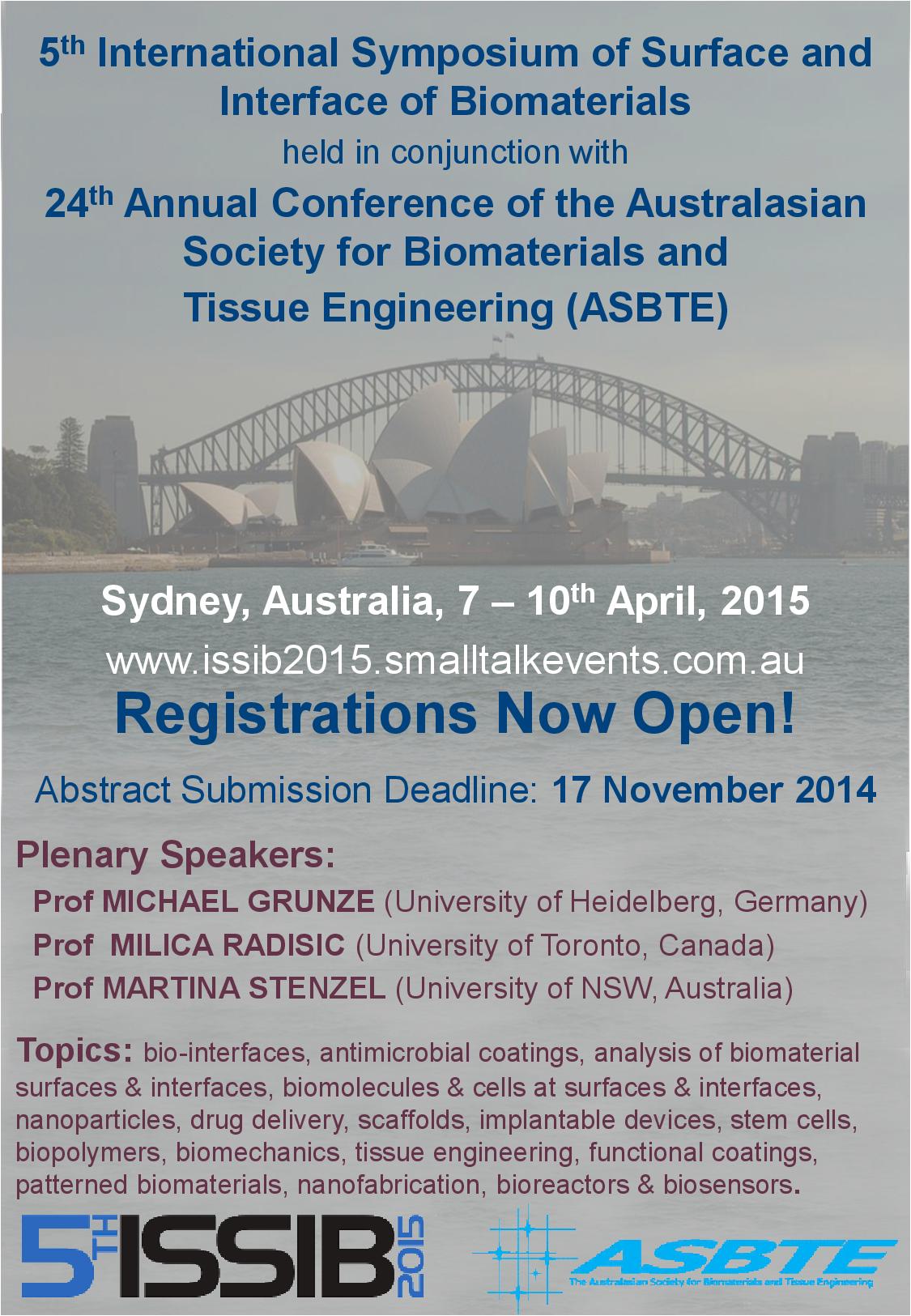 Log in> or
register
to leave a comment.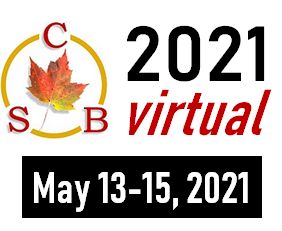 36th Annual Meeting of the Canadian Biomaterials Society
May 13-15, 2021, ALL VIRTUAL!
Biomaterial Highlight Of The Month
Phosphonium Containing Hydrogels for Controlled Drug Delivery

Elizabeth Gillies
Tristan Harrison




Read More