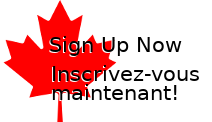 Your browser must be set to accept cookies to access the admin area.

Society News
CBS Board of Directors Election Results
2016-06-24 07:38:50 by Todd Hoare
Congratulations to the following candidates who have been elected by CBS membership to serve on the CBS Board of Directors: President-Elect - Stephanie Willerth; Senior Board Members - Isabelle Catelas, Kathryn Grandfield, Tom Willett; Student Board Member - Ross Fitzsimmons. Thank you to all the candidates for standing for election and to all CBS members who took the time to vote. I look forward to working with the new and returning Board members in the coming year to continue to expand the reach and impact of CBS within the Canadian and international biomaterials communities. As always, if you have suggestions on how best to meet those goals, please communicate your ideas with any Board member - we look forward to hearing from you.
Log in> or
register
to leave a comment.
Biomaterial Highlight Of The Month
Electrical stimulation through conductive membranes enhanced different wound healing genes including CCL7, KGF, and TIMP2 but reduced MMP2 in normal human dermal fibroblasts

Rouabhia Mahmoud
Hyun Jin Park



Read More