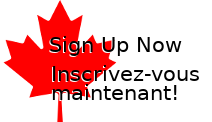 Your browser must be set to accept cookies to access the admin area.

Welcome To The Canadian Biomaterials Society!

The Canadian Biomaterials Society (CBS) is an incorporated, not-for-profit organization dedicated to the development of biomaterials science, technology, and education in Canadian universities, industry, and government.
CBS Annual Meeting

Looking forward to meeting you in Quebec City for the 35th Annual Meeting of the Canadian Biomaterials Society, May 21-24, 2019!

We invite you to submit your abstract before February 22, 2019.

Workshops

Learn more about the workshop and how to apply!

Society News
Annual General Meeting - May 17, 12PM (0 comments)
2018-05-15 07:16:49 by Todd Hoare
The Annual General Meeting of the Canadian Biomaterials Society will be held on May 17, 2018, 12:00 – 1:00 PM (PST) in the Michele Pujol Room at the Student Union Building (SUB) at the University of Victoria...
CBS Spring 2018 Newsletter (0 comments)
2018-04-28 12:45:44 by Todd Hoare
In this issue of the new-look CBS Newsletter: Details on CBS 2018 in Victoria, student travel award winners, updates on student chapter activities from across the country, and new award opportunities...
Webinar with Daniel Krasznai, Product Engineer at (0 comments)
2018-03-01 11:23:57 by Laura McKiel
CBS-KSC will be hosting a webinar on March 7, 2017 at 1:30pm EST with Daniel Krasznai (MASc, P. Eng) from Abbott Point of Care! Dan will be talking about his 6+ years of experience in the biotechnology industry, where he has worked on medical device production and vaccine manufacturing in regulated, cGMP environments...
Professional Development Webinar with the Cheeky S (0 comments)
2018-02-09 08:13:51 by Laura McKiel
CBS-KSC is very excited to announce that we have organized a professional development webinar, targeted at biomedical students, with the Cheeky Scientist Association (for more information about CSA, please visit: https://cheekyscientist...
---
Total Results: 88
Last
|
Next
| Page:
1
2
3
4
5
6
7
8
9
10
11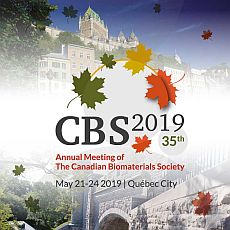 Biomaterial Highlight Of The Month
Phosphonium Containing Hydrogels for Controlled Drug Delivery

Elizabeth Gillies
Tristan Harrison




Read More