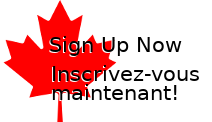 Your browser must be set to accept cookies to access the admin area.

Welcome To The Canadian Biomaterials Society!

The Canadian Biomaterials Society (CBS) is an incorporated, not-for-profit organization dedicated to the development of biomaterials science, technology, and education in Canadian universities, industry, and government.
CBS Annual Meeting

Looking forward to meeting you in Quebec City for the 35th Annual Meeting of the Canadian Biomaterials Society, May 21-24, 2019!

Workshops and Tutorials

Learn more about this workshop and other tutorials available at CBS 2019!

Society News
Quebec Student Chapter Seminar On June 5th (0 comments)
2017-05-31 13:29:28 by Caroline Loy
Quebec city student chapter is hosting a seminar of Annika Jokinen, Application Scientist at BioNavis.
CBS Annual General Meeting - Thursday, May 25 (1 comment)
2017-05-18 19:52:32 by Todd Hoare
The Annual General Meeting of the Canadian Biomaterials Society will be held Thursday, May 25 starting at 12:45PM during CBS 2017 in Winnipeg. All CBS members are welcomed and encouraged to attend. Please find for your information the agenda for the AGM as well as the minutes from the 2016 Annual General Meeting (to be discussed and approved at the AGM)...
You're invited: Eastern Ontario CBS Symposium (0 comments)
2017-05-15 12:02:53 by Laura McKiel
CBS-KSC is proud to announce the first annual Eastern Ontario CBS symposium! The event will be held on May 19th from 1:30-4:30 pm in the Human Mobility Research Centre of Kingston General Hospital. This symposium will highlight biomaterials-related research occurring in the Eastern Ontario area...
Paul Santerre - Governor General's Innovation (0 comments)
2017-05-06 09:59:00 by Todd Hoare
Congratulations to Paul Santerre on his being awarded one of six Governor General's Innovation Awards, to be officially granted in a ceremony at Rideau Hall on May 23. Paul has been an integral member of CBS, last year winning the CBS Service Award, and has a very distinguished record of entrepreneurship and research innovation that is being very deservedly recognized with this award...
---
Total Results: 88
Last
|
Next
| Page:
1
2
3
4
5
6
7
8
9
10
11
12
13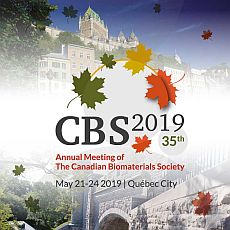 Biomaterial Highlight Of The Month
Engineering the heart: Evaluation of conductive nanomaterials for improving implant integration and cardiac function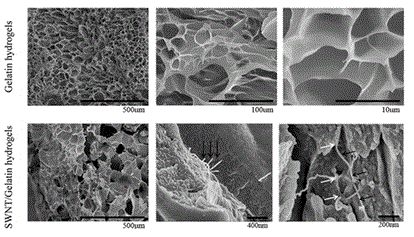 Read More