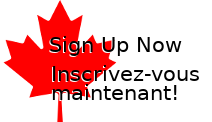 Your browser must be set to accept cookies to access the admin area.

Welcome To The Canadian Biomaterials Society!

The Canadian Biomaterials Society (CBS) is an incorporated, not-for-profit organization dedicated to the development of biomaterials science, technology, and education in Canadian universities, industry, and government.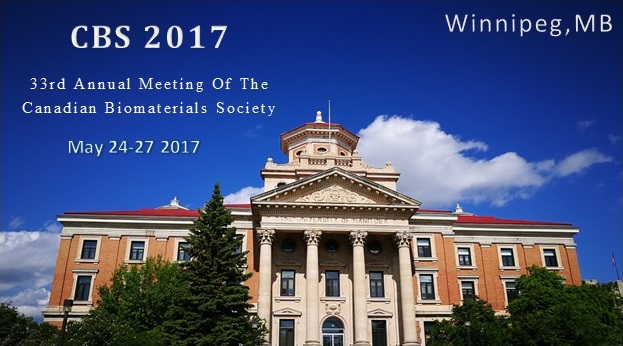 JOIN US AT THE 33rd ANNUAL MEETING OF THE CANADIAN BIOMATERIALS SOCIETY - May 24-27, 2017 in Winnipeg, MB
Join us in Winnipeg in May as the CBS Annual Meeting comes to Manitoba for the first time.
Find out more about the 2017 CBS meeting at the conference website.
See Full Technical Program and Program-at-a-Glance for CBS 2017.

To attend the conference, register today!
REGISTRATION OPEN - Donald Brunette Symposium: Opt (0 comments)
2016-01-11 07:17:07 by Lauren Flynn
Online registration is now open for the Donald Brunette Symposium, to be held at Sage Bistro on Thursday April 14, and Friday, April 15, 2016.Thursday, April 14: Welcome reception and cocktailFriday, April 15: Scientific Program: Optimizing the Design of Dental ImplantsThis symposium will provide seven (7) hours of instruction for continuing dental education...
CBS Fall 2015 Newsletter (0 comments)
2015-11-26 10:20:58 by Todd Hoare
The Fall 2015 edition of the CBS Newsletter is now available, featuring profiles of new CBS Board members, updates on student chapter activities, profiles of recent CBS award winners, and updates on the preparations for WBC 2016, now just months away in Montreal...
SAVE THE DATE - Donald Brunette Symposium (0 comments)
2015-11-26 06:34:52 by Lauren Flynn
It is our pleasure to invite you to a symposium held in honor of Donald M. Brunette, who will be retiring from the UBC Faculty of Dentistry in December 2015. It is our wish to recognize Don's many contributions to science as well as the wonderful mentorship that he has provided to many throughout his long and illustrious career...
CBS Visiting Scholar Award: Juliana Valencia-Serna (0 comments)
2015-11-13 13:23:15 by Todd Hoare
CBS is pleased to announce the winner of the 2015 CBS Visiting Scholar Award - Juliana Valencia-Serna of the University of Alberta. Find out more about Juliana's work as well as how the Visiting Scholar award will help Juliana in her research through our award Q&A...
---
Total Results: 75
Last
|
Next
| Page:
1
2
3
4
5
6
7
8
9
10
11
12
13
14
15
16
17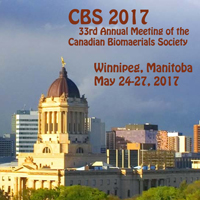 Biomaterial Highlight Of The Month
3D Hyaluronan Dual-Click Chemistry Hydrogels as Matrices for Breast Spheroid Formation


Alexander Baker




Read More