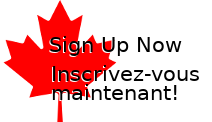 Your browser must be set to accept cookies to access the admin area.

Welcome To The Canadian Biomaterials Society!

The Canadian Biomaterials Society (CBS) is an incorporated, not-for-profit organization dedicated to the development of biomaterials science, technology, and education in Canadian universities, industry, and government.
CBS Annual Meeting

Looking forward to meeting you in Quebec City for the 35th Annual Meeting of the Canadian Biomaterials Society, May 21-24, 2019!

We invite you to submit your abstract before February 22, 2019.


Webinars

This month's webinar: Therapeutic Bio-conjugate Design
Speaker: Marc Gauthier (Institut National de la Recherche Scientifique)
Learn more from our webinar archive (login req'd)

Society News
CBS Fall 2015 Newsletter (0 comments)
2015-11-26 10:20:58 by Todd Hoare
The Fall 2015 edition of the CBS Newsletter is now available, featuring profiles of new CBS Board members, updates on student chapter activities, profiles of recent CBS award winners, and updates on the preparations for WBC 2016, now just months away in Montreal...
SAVE THE DATE - Donald Brunette Symposium (0 comments)
2015-11-26 06:34:52 by Lauren Flynn
It is our pleasure to invite you to a symposium held in honor of Donald M. Brunette, who will be retiring from the UBC Faculty of Dentistry in December 2015. It is our wish to recognize Don's many contributions to science as well as the wonderful mentorship that he has provided to many throughout his long and illustrious career...
CBS Visiting Scholar Award: Juliana Valencia-Serna (0 comments)
2015-11-13 13:23:15 by Todd Hoare
CBS is pleased to announce the winner of the 2015 CBS Visiting Scholar Award - Juliana Valencia-Serna of the University of Alberta. Find out more about Juliana's work as well as how the Visiting Scholar award will help Juliana in her research through our award Q&A...
CBS 2015 Election Results (0 comments)
2015-06-14 22:42:13 by Lauren Flynn
In follow up to recent election, the following CBS members have been elected to the CBS Board of Directors: Todd Hoare (President-Elect), Sophie Lerouge (Senior BoD Member, 2015-2017), Douglas Hamilton (Senior BoD Member, 2015-2017), and Ross Fitzsimmons (Student Representative, 2015-2016)...
---
Total Results: 86
Last
|
Next
| Page:
2
3
4
5
6
7
8
9
10
11
12
13
14
15
16
17
18
19
20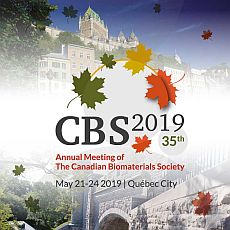 Biomaterial Highlight Of The Month
Probing Bacterium-Substratum interactions by Quartz Crystal Microbalance with Dissipation (QCM-D)

Ravin Narain
Yinan Wang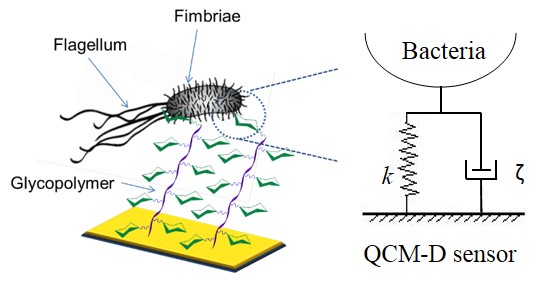 Read More