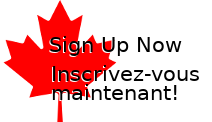 Your browser must be set to accept cookies to access the admin area.

Welcome To The Canadian Biomaterials Society!

The Canadian Biomaterials Society (CBS) is an incorporated, not-for-profit organization dedicated to the development of biomaterials science, technology, and education in Canadian universities, industry, and government.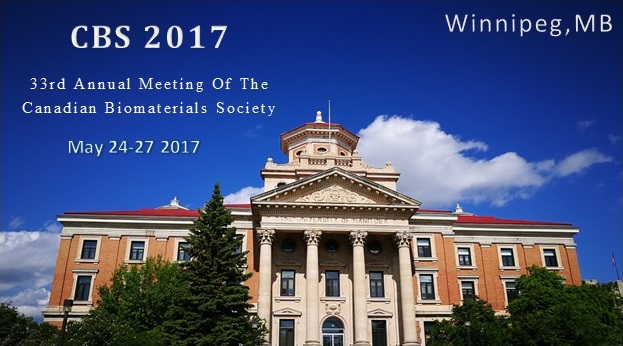 JOIN US AT THE 33rd ANNUAL MEETING OF THE CANADIAN BIOMATERIALS SOCIETY - May 24-27, 2017 in Winnipeg, MB
Join us in Winnipeg in May as the CBS Annual Meeting comes to Manitoba for the first time.
Find out more about the 2017 CBS meeting at the conference website.
See Full Technical Program and Program-at-a-Glance for CBS 2017.

To attend the conference, register today!
Montreal Biomaterials Research Day - February 23 (0 comments)
2017-01-27 10:15:29 by Eric Habib
Dear all,The Montreal student chapter of the Canadian Biomaterials Society (CBS-MC) is pleased to invite you to attend the Montreal Biomaterials Research Day that will take place at the CRCHUM (Agora 5th floor) on February 23,2017...
Quebec Student Chapter Seminar on Jan 25th (0 comments)
2017-01-17 13:45:29 by Caroline Loy
Quebec city student chapter is hosting a seminar of Prof. Jesse Grenner on microfluidic.
CBS-QCSC Wine & Cheese + Posters –2017: A New Year (0 comments)
2017-01-15 18:12:28 by Caroline Loy
Hi everyone! Quebec City Student Chapter is hosting a Wine and Cheese Event to celebrate the New Year! To register go here and click register. If you want to present a poster, please send your name and the title of your poster to the following email address: cbs-qcsc@biomaterials...
CBS Newsletter - December 2016 (0 comments)
2016-12-14 22:23:54 by Todd Hoare
The last 2016 edition of the CBS Newsletter is here with updates on the new Board, this year's very successful World Biomaterials Congress hosted here in Canada, our very active student chapters across the country, and updated terms for the CBS Visiting Scholar Award...
---
Total Results: 75
Last
|
Next
| Page:
1
2
3
4
5
6
7
8
9
10
11
12
13
14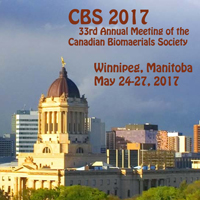 Biomaterial Highlight Of The Month
Adipose-Derived Stem Cells Enhance the Angiogenic and Adipogenic Potential of Decellularized Adipose Tissue in vivo


Tim Tian Han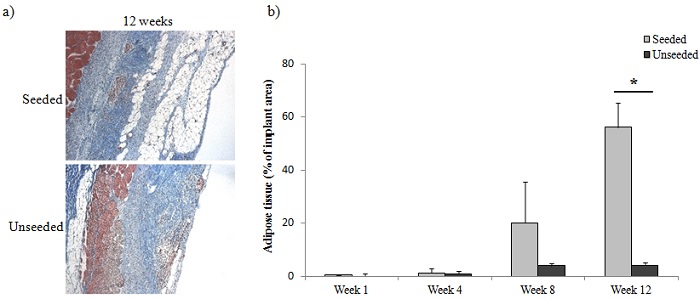 Read More