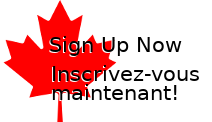 Your browser must be set to accept cookies to access the admin area.

Welcome To The Canadian Biomaterials Society!

The Canadian Biomaterials Society (CBS) is an incorporated, not-for-profit organization dedicated to the development of biomaterials science, technology, and education in Canadian universities, industry, and government.
CBS Annual Meeting

Looking forward to meeting you in Quebec City for the 35th Annual Meeting of the Canadian Biomaterials Society, May 21-24, 2019!

Workshops and Tutorials

Learn more about this workshop and other tutorials available at CBS 2019!

Society News
Kingston Student Chapter Seminar (0 comments)
2017-03-07 07:59:41 by Laura McKiel
We are excited to announce our first seminar speaker, Dr. Laura Wells! She will be discussing her research in opthalmic drug delivery and the associated challenges. The seminar will take place Wednesday March 15, 2017 at 1:30 pm in the Charles Sorbie Conference Room of the HMRC...
Quebec Student Chapter Seminar on March 6th (0 comments)
2017-02-28 06:59:39 by Caroline Loy
Quebec city student chapter is hosting a seminar of Prof. Yang Ke.
CBS-KSC Inaugural Event: March 1st @ 3:00 pm (0 comments)
2017-02-21 10:31:22 by Laura McKiel
We are very excited to invite you to the CBS-Kingston Student Chapter Inaugural Event!Following a short presentation of the CBS-KSC, Dr. Brian Amsden and Dr. Lindsay Fitzpatrick will give a unique presentation of their careers, their research goals, and their opinions of the next challenges in the field of biomaterials...
Samosa Sale – Feb 15 - Alberta Student Chapter (0 comments)
2017-02-12 14:03:54 by Manoj Parmar
Hello everyone!We invite you to enjoy delicious and fresh SAMOSAS on Wednesday Feb 15 from 11 am to 2 pm for our fundraising event.We will be selling at two locations: 1) ETLC food court, 2) ECHA 2nd floor cafeteriaLooking forward to seeing you at the sale! Cheers! CBS-ASC (details)
---
Total Results: 88
Last
|
Next
| Page:
1
2
3
4
5
6
7
8
9
10
11
12
13
14
15
16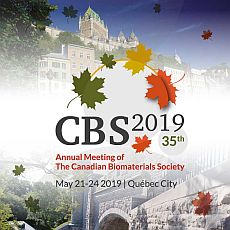 Biomaterial Highlight Of The Month
Blood Compatibility of Degradable Polar Hydrophobic Ionic Polyurethane (D-PHI) Designed for Blood Contact Applications

Kathryne Brockman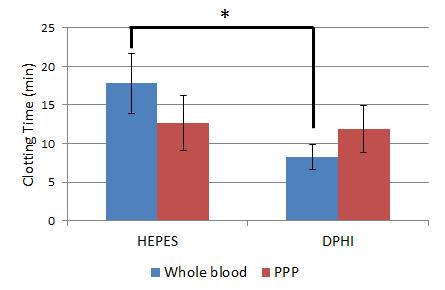 Read More