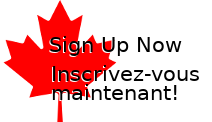 Your browser must be set to accept cookies to access the admin area.

Welcome To The Canadian Biomaterials Society!

The Canadian Biomaterials Society (CBS) is an incorporated, not-for-profit organization dedicated to the development of biomaterials science, technology, and education in Canadian universities, industry, and government.
CBS Annual Meeting


Mark your calendars to join us in Victoria, B.C. for the 34th Annual Meeting of the Canadian Biomaterials Society - May 16-19, 2018. Visit the conference website for the latest information on the meeting.

Thank you for joining us in Winnipeg for CBS 2017! Congratulations to our travel award winners as well as the presentation/poster award winners.

Webinars

This month's webinar: Medical Devices: Canada's Regulatory Framework (Colin Foster, Health Canada)


Society News
CBS Montreal Seminar - Drug and Gene Delivery (0 comments)
2016-11-21 07:43:28 by Eric Habib
The Montreal student chapter of the Canadian Biomaterials Society (CBS-MC) is hosting a seminar on November 24th at University of Montreal (UdeM), Pavillon J-A Bombardier (5155 ch. de la Rampe), room 1035...
CBS Alberta Student Chapter Event - November 24 (0 comments)
2016-11-17 18:14:04 by Todd Hoare
Would you be interested to learn about Biomaterials applied to Nutraceutical delivery in Functional Foods?CBS Alberta Student Chapter welcomes you for our last Academic event of Fall, 2016. We are pleased to host Dr...
CBS Board of Directors Election Results (0 comments)
2016-06-24 07:38:50 by Todd Hoare
Congratulations to the following candidates who have been elected by CBS membership to serve on the CBS Board of Directors: President-Elect - Stephanie Willerth; Senior Board Members - Isabelle Catelas, Kathryn Grandfield, Tom Willett; Student Board Member - Ross Fitzsimmons...
2016 CBS Annual General Meeting at the WBC (0 comments)
2016-05-12 07:49:13 by Lauren Flynn
All Senior and Junior CBS members are encouraged to attend the 2016 CBS Annual General Meeting (AGM), which will be held at the WBC 2016 in Montreal on Thursday May 19 from 12:15 - 2:00 PM in Congress Room 516 AB...
---
Total Results: 77
Last
|
Next
| Page:
1
2
3
4
5
6
7
8
9
10
11
12
13
14
15
16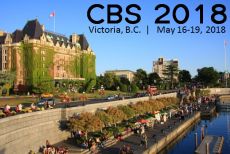 Biomaterial Highlight Of The Month
Novel Bioactive Borate Glasses for Biomedical Applications







Read More