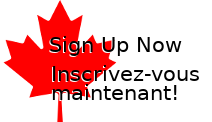 Your browser must be set to accept cookies to access the admin area.

Welcome To The Canadian Biomaterials Society!

The Canadian Biomaterials Society (CBS) is an incorporated, not-for-profit organization dedicated to the development of biomaterials science, technology, and education in Canadian universities, industry, and government.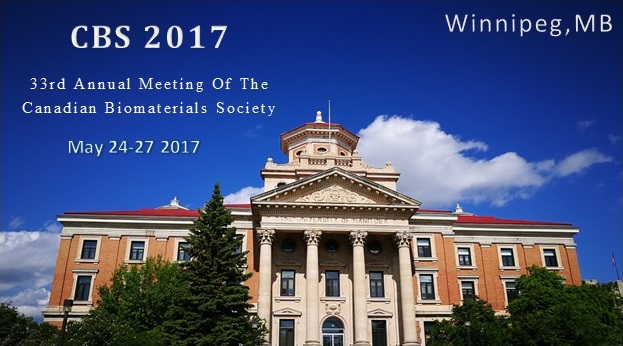 JOIN US AT THE 33rd ANNUAL MEETING OF THE CANADIAN BIOMATERIALS SOCIETY - May 24-27, 2017 in Winnipeg, MB
Join us in Winnipeg in May as the CBS Annual Meeting comes to Manitoba for the first time.
Find out more about the 2017 CBS meeting at the conference website.
See Full Technical Program and Program-at-a-Glance for CBS 2017.

To attend the conference, register today!
CBS Winter Newsletter (0 comments)
2015-02-04 07:05:10 by Todd Hoare
The Winter 2015 CBS Newsletter is here, with information about the upcoming CBS 2015 meeting in Toronto, updates on the ongoing planning for the World Biomaterials Congress, the relaunching of the CBS Visiting Scholar Award, and more...
UofA Micro-CT Imaging Technician opportunity (0 comments)
2015-01-29 18:22:29 by Yinan Zhang
[JOB opening] Micro-CT Imaging TechnicianFaculty of Pharmacy and Pharmaceutical SciencesThis position has an initial end date of December 31, 2015, with the possibility of extension.The Micro-CT Imaging Technician is responsible for operating highly sensitive and specialized tomography imaging equipment to perform analysis on bone tissue and other inert materials...
CBS Quarterly Newsletter (0 comments)
2014-12-29 09:30:15 by Todd Hoare
The latest edition of the CBS Quarterly Newsletter, featuring introductions to your 2014-2015 President and Board of Directors, updates on the planning for CBS 2015 in Toronto and World Biomaterials Congress 2016 in Montreal, and summaries of the latest activities of our growing number of student chapters, is now available...
Call for "New Frontier" Symposia (WBC 2016) (0 comments)
2014-11-24 21:39:27 by Yinan Zhang
We are very excited that Canada will host the 10th World Biomaterials Congress from May 17-22, 2016 in Montreal, Qc. Over the next months, we will send you up to 12 updates on how the congress is coming along...
---
Total Results: 75
Last
|
Next
| Page:
1
2
3
4
5
6
7
8
9
10
11
12
13
14
15
16
17
18
19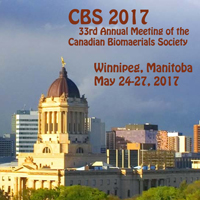 Biomaterial Highlight Of The Month
In Vitro Degradation and Physical Characterization of Antimicrobial Electrospun Scaffolds with Aligned Fibers

Meghan Wright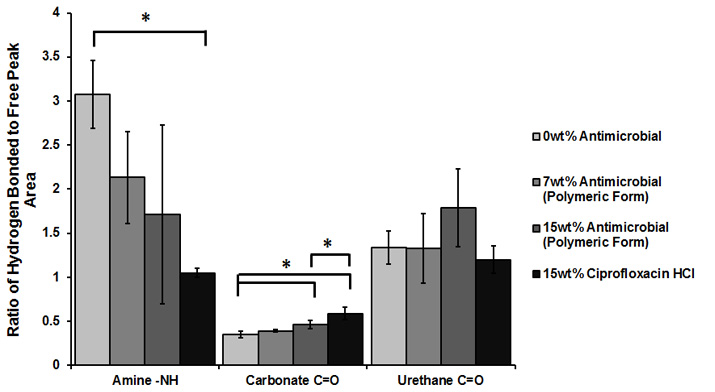 Read More