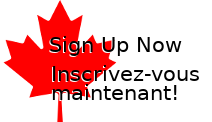 Your browser must be set to accept cookies to access the admin area.

Welcome To The Canadian Biomaterials Society!

The Canadian Biomaterials Society (CBS) is an incorporated, not-for-profit organization dedicated to the development of biomaterials science, technology, and education in Canadian universities, industry, and government.

Society News
CBS-KSC Presents: Webinar with Dr. Gaétan Laroche (0 comments)
2017-07-26 07:48:39 by Laura McKiel
CBS-KSC is proud to host our first webinar, happening on August 9, 2017 at 1:00 pm EST! We are very excited to have Dr. Gaétan Laroche from Université Laval give a talk about using surface engineering as a tool to modulate the biocompatibility of materials...
Quebec Student Chapter Seminar On June 5th (0 comments)
2017-05-31 13:29:28 by Caroline Loy
Quebec city student chapter is hosting a seminar of Annika Jokinen, Application Scientist at BioNavis.
CBS Annual General Meeting - Thursday, May 25 (1 comment)
2017-05-18 19:52:32 by Todd Hoare
The Annual General Meeting of the Canadian Biomaterials Society will be held Thursday, May 25 starting at 12:45PM during CBS 2017 in Winnipeg. All CBS members are welcomed and encouraged to attend. Please find for your information the agenda for the AGM as well as the minutes from the 2016 Annual General Meeting (to be discussed and approved at the AGM)...
You're invited: Eastern Ontario CBS Symposium (0 comments)
2017-05-15 12:02:53 by Laura McKiel
CBS-KSC is proud to announce the first annual Eastern Ontario CBS symposium! The event will be held on May 19th from 1:30-4:30 pm in the Human Mobility Research Centre of Kingston General Hospital. This symposium will highlight biomaterials-related research occurring in the Eastern Ontario area...
---
Total Results: 85
Last
|
Next
| Page:
1
2
3
4
5
6
7
8
9
10
11
12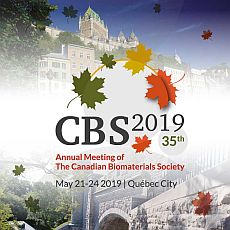 Biomaterial Highlight Of The Month
Title: Novel Grooved Substrata Stimulate Macrophage Fusion, CCL2 and MMP-9 Secretion

Haisle Moon





Read More