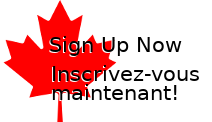 Your browser must be set to accept cookies to access the admin area.

Welcome To The Canadian Biomaterials Society!

The Canadian Biomaterials Society (CBS) is an incorporated, not-for-profit organization dedicated to the development of biomaterials science, technology, and education in Canadian universities, industry, and government.
CBS Annual Meeting

Looking forward to meeting you in Quebec City for the 35th Annual Meeting of the Canadian Biomaterials Society, May 21-24, 2019!

Workshops and Tutorials

Learn more about this workshop and other tutorials available at CBS 2019!

Society News
CBS Fall 2017 Newsletter (0 comments)
2017-12-05 19:17:01 by Todd Hoare
The latest edition of the CBS Newsletter is now available, with updates on the planning of CBS 2018 in Victoria, a summary of our 2017 meeting in Winnipeg, profiles of the new Board members, and updates from our always active student chapters...
Call for Members - CBS Awards Committee (0 comments)
2017-12-05 19:04:44 by Todd Hoare
CBS is soliciting for members of our new standing Awards Committee, which will be responsible for promoting and adjudicating all our CBS awards (including two new WBC 2016 Legacy Awards). All CBS members in good standing (primarily from the Faculty or Corporate membership categories) are eligible to serve on this committee...
2nd Biomaterials Symposium of the Quebec Chapter (0 comments)
2017-09-15 07:52:51 by Caroline Loy
The Quebec City Chapter is organising its 2nd Symposium on October 27th. This symposium aims to provide a forum for learning and discussion related to the field of biomaterials and to stimulate communication within a multidisciplinary community of students, academics, clinicians, and industry representatives...
CBS-KSC Presents: Webinar with Dr. Gaétan Laroche (0 comments)
2017-07-26 07:48:39 by Laura McKiel
CBS-KSC is proud to host our first webinar, happening on August 9, 2017 at 1:00 pm EST! We are very excited to have Dr. Gaétan Laroche from Université Laval give a talk about using surface engineering as a tool to modulate the biocompatibility of materials...
---
Total Results: 88
Last
|
Next
| Page:
1
2
3
4
5
6
7
8
9
10
11
12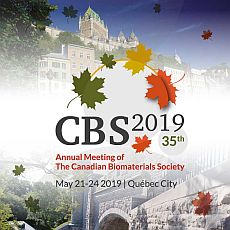 Biomaterial Highlight Of The Month
Engineering the heart: Evaluation of conductive nanomaterials for improving implant integration and cardiac function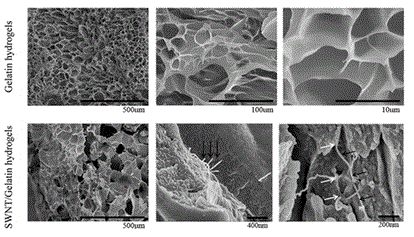 Read More