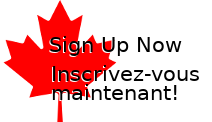 Your browser must be set to accept cookies to access the admin area.

CBS Merit & Travel Award Winners 2019
35th Annual Meeting of the Canadian Biomaterials Society (Quebec City, QC)
32 junior members of the Canadian biomaterials research community were awarded CBS Merit & Travel Awards based on their top-scoring abstracts submitted to CBS2019. The amount of the award varies depending on the location of the University. In total 32 awards have been distributed by the CBS, for a total of $9000. Congratulations to the winners!
Seep A (National University of Singapore)
Lily Takeuchi (University of British Columbia)
Qiang Chang (University of Manitoba)
Andrea Greschner (Institut National de la Recherche Scientifique)
Syeda Rubab Batool (Koc University)
Ali Babar (McMaster University)
Ehsan Rezabeigi (McGill University)
Fiona Serack (Western University)
Alexane Thibodeau (Universite Laval)
Xingying Zhang (University of Manitoba)
Yuan Yao (University of Waterloo)
Katsuhiro Hosoyama (University of Ottawa)
Kyla Wilson (University of Ottawa)
James Baylis (University of British Columbia)
David Lomboni (Politecnico di Milano)
Vincent Roy (Universite Laval)
Capucine Guyot (ETS)
Patricia Comeau (University of Waterloo)
Pascal Morissette Martin (Western University)
David Cortes (University of Ottawa)
Jennifer Archibald (University of Ottawa)
Jia Nan (Universite Laval)
Hossein Yazdani Ahmadabadi (University of British Columbia)
Benjamin Dalisson (McGill)
Arthi Shridhar (Western University)
Quinton Sirianni (Western University)
Alexander Steeves (University of Ottawa)
Sergio Diaz-Rodriguez (Universite Laval)
Anna Kornmuller (Western University)
Armin Geraili (Western University)
Camille Cassel de Camps (McGill University)
Nadia Sharma (Western University)



Past Travel Award Winners
34th Annual Meeting of the Canadian Biomaterials Society (Victoria, 2018) - award winners
33rd Annual Meeting of the Canadian Biomaterials Society (Winnipeg, 2017) - award winners
10th World Biomaterials Congress (Montreal, Canada, 2016) - award winners
32nd Annual Meeting of the Canadian Biomaterials Society (Toronto, 2015) - award winners
31st Annual Meeting of the Canadian Biomaterials Society (Halifax, 2014) - award winners
30th Annual Meeting of the Canadian Biomaterials Society (Ottawa, 2013) - award winners
9th World Biomaterials Congress (Chengdu, China, 2012) - award winners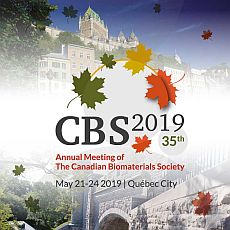 Biomaterial Highlight Of The Month